The ankle joint has an impressively effective design. Imagine two hinges stacked on top of each other, one for vertical movement and one for horizontal. The ankle is structured similarly. It allows for flexion, or pointing up and down, as well eversion and inversion – rotating side to side. The joint also supports an impressive amount of force from your body weight and the impact of your steps. Damage to your ankle can severely limit your mobility and cause you long-lasting ankle pain.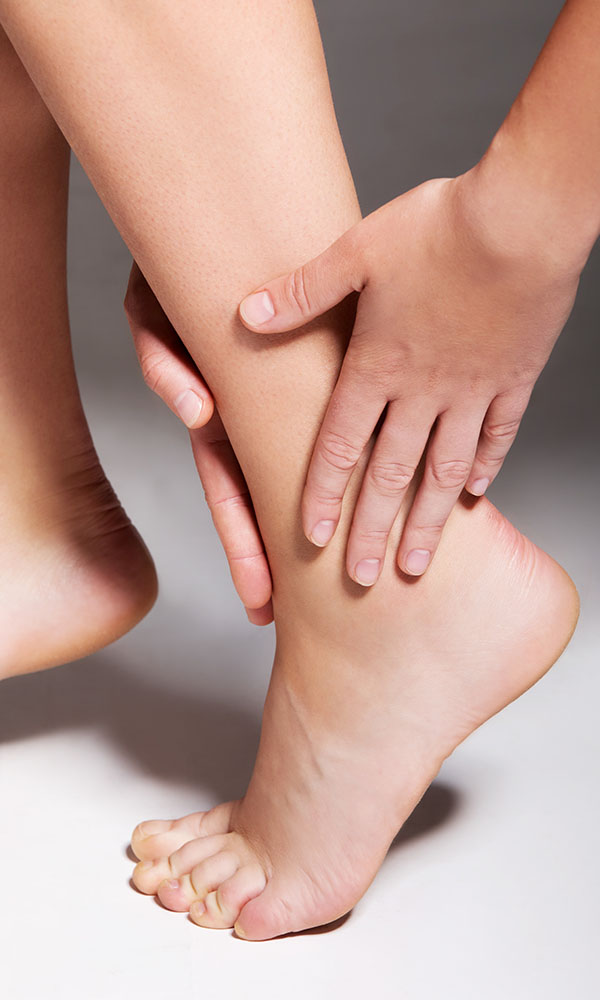 Your ankle joint is made up of several bones cradling each other. The lower leg bones, the tibia and fibula, sit on top of the main bone: the talus. Where these three meet forms the ankle joint and allows for flexion both up and down. The talus sits directly on top of the heel bone, creating the subtalar joint, which allows the foot to rotate from side to side. All of the bones are held together by strong ligaments and moved by tendons attached to various muscles. Anything that damages the bones or their supporting structures results in joint weakness and discomfort for you. Since the ankles bear so much weight on a regular basis, neglecting to care for an injury or other condition can result in chronic problems later.
Select condition below to learn more
Basic Ankle Problem Conditions
Like any other joint in your body, the ankle can sustain damage in numerous ways. A traumatic event could crush or tear the structures. You could overwork the joint and induce an overuse injury. A preexisting condition could also stress the area and cause pain or tissue breakdown.
Some of the most common problems that affect this joint include: