Visiting a new doctor can be an anxiety-filled experience, but it doesn't have to be that way. At Country Foot Care, our expert staff will make you feel right at home from the moment you step into our office. Personal attention is a hallmark of our practice. A warm greeting awaits at our reception area where all of your initial questions will be answered.
How Should I Prepare for my Appointment?
Take time at home to fill out the Patient Form as completely as possible. This document provides our staff with valuable information about your medical history. Filling it out at home will save you time on the day of your appointment, and make your visit more efficient. There's another advantage—the form may spark questions that you have for the podiatrist. Write them down, and bring them to your appointment. Patient education is a top priority at Country Foot Care.
Feel confident at your appointment—here's what you need:
What Should I Expect During My Visit?
Expect state-of-the-art care and personal attention from each member of our team. Plan to arrive 15 minutes early, so that you have ample time to ask questions and register. During your appointment, your medical history will be reviewed in detail. This will give our doctors the opportunity to know you better, and for you to share your concerns and ask the questions you've prepared.
Signs of major illness are often seen in the feet first. After your history is discussed, a complete foot exam is performed. You'll learn valuable information about your foot mechanics, the best type of footwear for your arch, and if custom orthotics or other medical devices would benefit your feet.
Expert diagnosis and a personalized treatment plan will put you on the path to healthy feet. Our experts will order any necessary diagnostic testing (most tests can be done right in our offices for your convenience) and discuss all treatment options with you. Expect to leave our office with a plan of action, the necessary tools for success, and the confidence that our team of experts is behind you 100%.
Medical Insurance and Payment
Country Foot Care accepts many types of insurance—call ahead to confirm that we work with your carrier. If a referral is necessary, please make sure that we have received it prior to your appointment. Payment is expected at the time of treatment.
Old-fashioned Caring in a State-of-the-Art Setting
Country Foot Care is an oasis in the world of impersonal, rushed health care. We value our patients and the time it takes to build the doctor-patient relationship. If you're suffering with foot or ankle pain, contact us today to schedule an appointment.  For your convenience, appointments can be made either by calling our offices directly or by using our online form via the MAKE AN APPOINTMENT button at the top of this page.  With two locations on Long Island—Mineola and Williston Park —we look forward to serving you.
Office Locations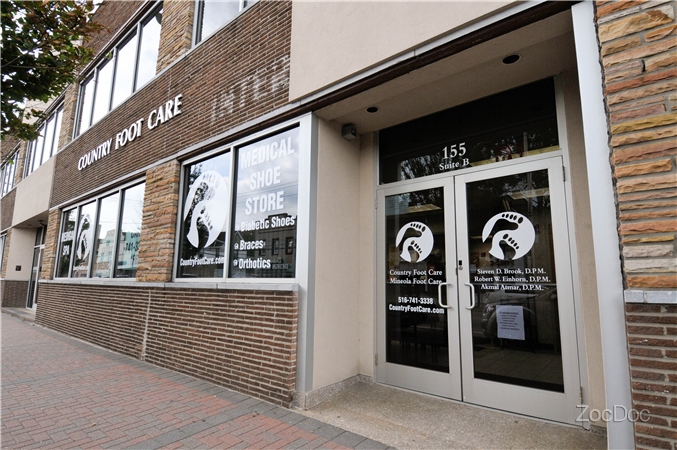 Mineola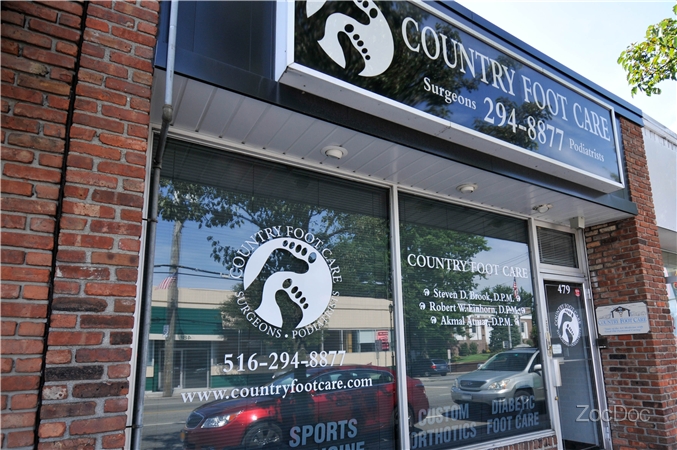 Williston Park